The Future of Empirical Legal Research in the Netherlands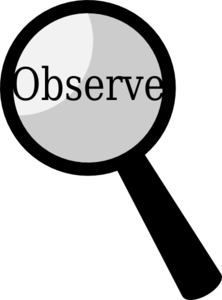 Last Tuesday was the Empirical Legal Studies (ELS) conference organized at the Dutch Supreme Court ('Hoge Raad') in the Hague by the Nederlands Studiecentrum Criminaliteit en Rechtshandhaving (NSCR). All of a sudden, ELS is everywhere in the Netherlands. Last July, there was the first European Conference on Empirical Legal Studies in Amsterdam. Recently the Empirical Legal Studies initiative (ELSi), hosted by the Ius Commune Research School, came on the block. Now the NIELS conference. And upcoming January, a conference will be held by the VSR.
What particularly seems to be becoming more popular, is to talk about ELS – there is no evidence for an increase of the number of empirical legal studies that are conducted in the Netherlands. Some evidence by one of the presenters at Tuesday's conference even suggested that the number of journal articles that present original empirical research (i.e. through data collection by the researcher / author himself or herself) has remained constant over the years. This observation is surprising, as multidisciplinary research may attract more funding, Ministries are calling for more empirical research, scholars seems to welcome more empirical legal research, and all of the Judiciary Council's research is empirical. Moreover, empirical legal research that is conducted in the Netherlands is primarily done by researchers who have a social scientific background, with or without a law degree (Elbers 2016; for English summary click here).
Why is ELS seemingly on the rise but not resulting in more empirical research? One explanation is that there are other forces in play. While ELS is becoming more popular, the Dutch bar association has imposed stricter requirements as to the courses and topics Dutch law schools should teach. As a result, the vast majority of the course credits are and should be assigned to courses in private law, criminal law, and administrative and constitutional law.
It is a widespread belief that the bar requires Dutch law schools to only teach doctrinal scholarship to students. I doubt whether this belief is correct. Teachers may have more flexibility than they think regarding exposing students to different perspectives and approaches than merely a doctrinal approach, as long as they focus on the topics the bar wants them to focus on (e.g. tort law, criminal law). The issue, therefore, may not be so much the bar and its requirements, but the perception of legal academia of what the bar requires law schools to do.
Consequently, there are two conditions for empirical legal scholarship to flourish in the Netherlands. First, it will only evolve if teachers no longer believe that courses have to be taught doctrinally. Second, law schools need to stop believing that they need to hire doctrinally oriented teachers (at every level, from lecturer to professor) to teach their courses. This means that the success formula for empirical legal research in the Netherlands may ultimately be rather simple: just do it.